We all have anxiety in varying degrees, in different forms- it's part of our humanness!
It's a warning signal, really. Sometimes it can be irritating, but sometimes it's downright debilitating. It can sneak up on us when we least expect it, and linger around for far too long.
No matter what, when you're feeling anxiety, you're not feeling like your best self and we want you to feel like the beautiful, magnificent creature you are!
So, here are our top 5 favorite ways to help ease you through anxiety- these are simple, tried and true methods that we rely on in our own lives.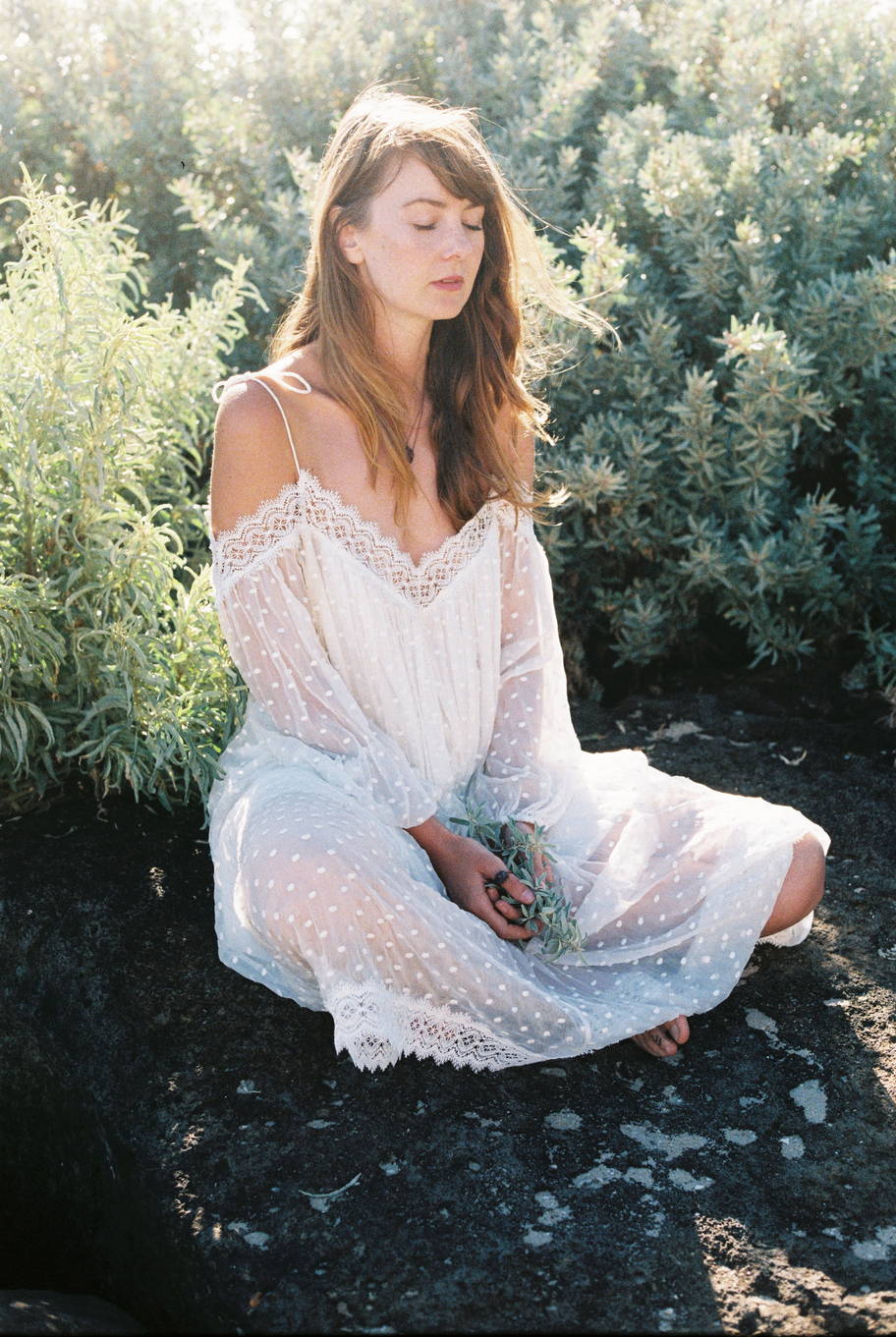 1: First, stop. Breathe. When you're feeling anxiety, it means you're focused on the future, on the unknown- you're not focused on what's right in front of you, here and now. Finding presence is a sure fire way to connect back to yourself, and get out of the spinning, anxious thoughts. Connecting with your breath is the fastest route back to the here and now.

Try this breathing exercise when you're in the heat of anxiousness, called 4 count breathing: breathe in for the count of 4, hold your breath for 4, breathe out for 4, and hold your breath out for 4- repeat x3 and then see how you feel.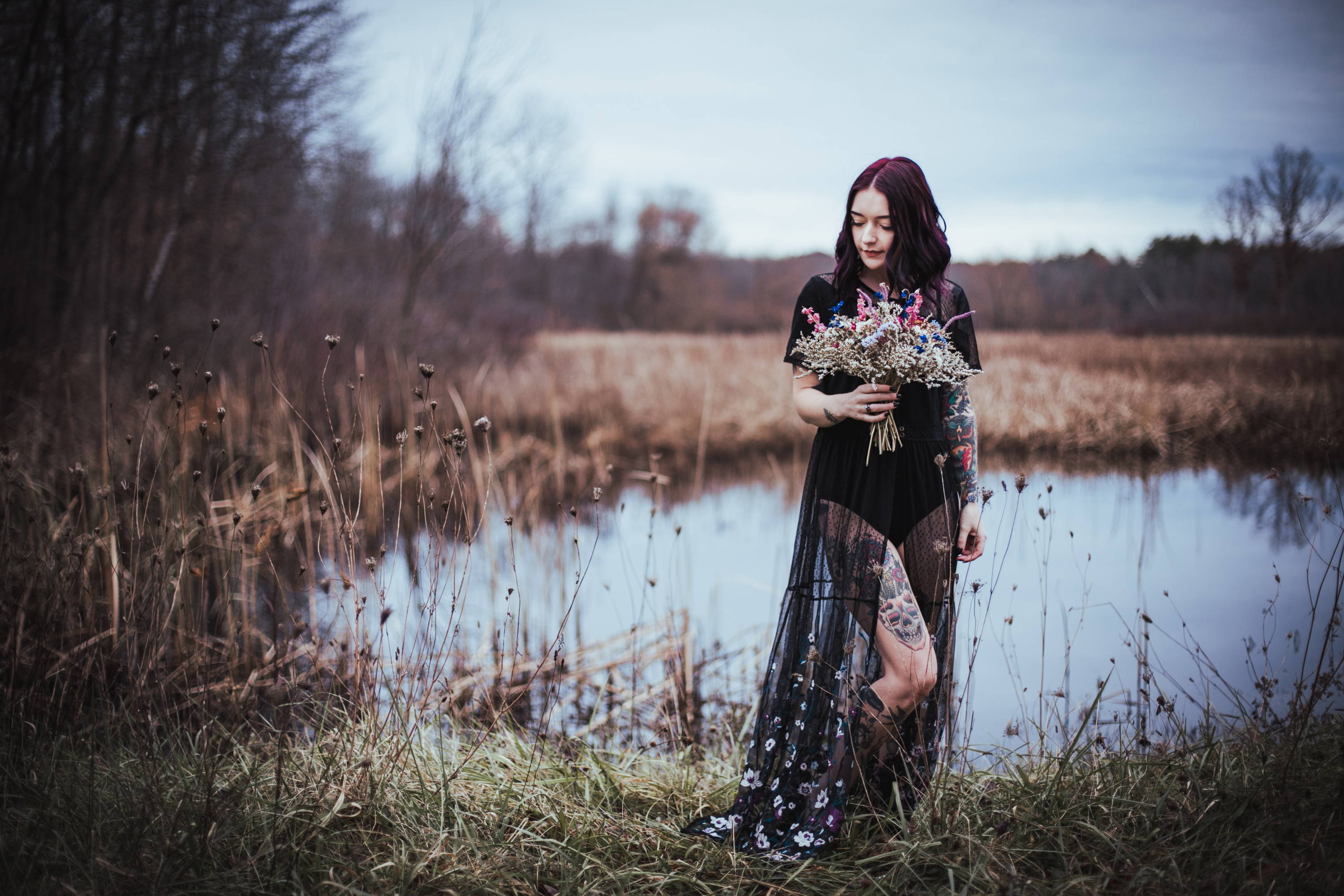 2: Pay attention to what thoughts are going through your head when anxiety strikes. Are you focused on what hasn't happened yet, what's up ahead, what's unknown, not figured out, what's "out of your control"? An immediate way to break out of this thinking pattern, and come back to the present, is through gratitude. It's not just a new-agey suggestion- expressing appreciation for what's right in front of you is powerful MAGIC.

Focus on what IS working, on what you already have right here and now, on what's right in front of you that's amazing! Even if it's just your breath, your heartbeat, the flowers outside your window- there is always magic to behold- what are you paying attention to?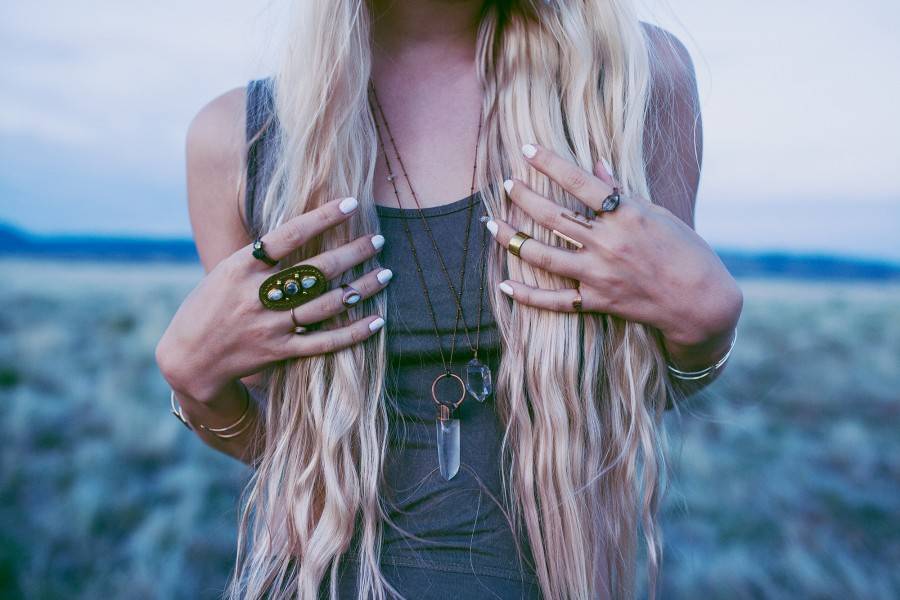 3: When I'm feeling anxious I like to check into my body and see where it's residing. Ask yourself, "Where am I feeling this anxiety?" Is it in your chest? Your throat? On your shoulders? Pay attention to where your energy goes when you ask yourself. Then BREATHE into that area. Stretch it. Move it. Open it up to allow that energy of anxiety to move and release itself.
Even if you feel like you can't tell where the anxiety is in your body, just move it all- shake it out! Move your limbs and head and hips. Go for a walk. Do some exercise. Jumping jacks! Wiggle! Dance! Get into your body and you'll move further out of your head where the anxiety resides.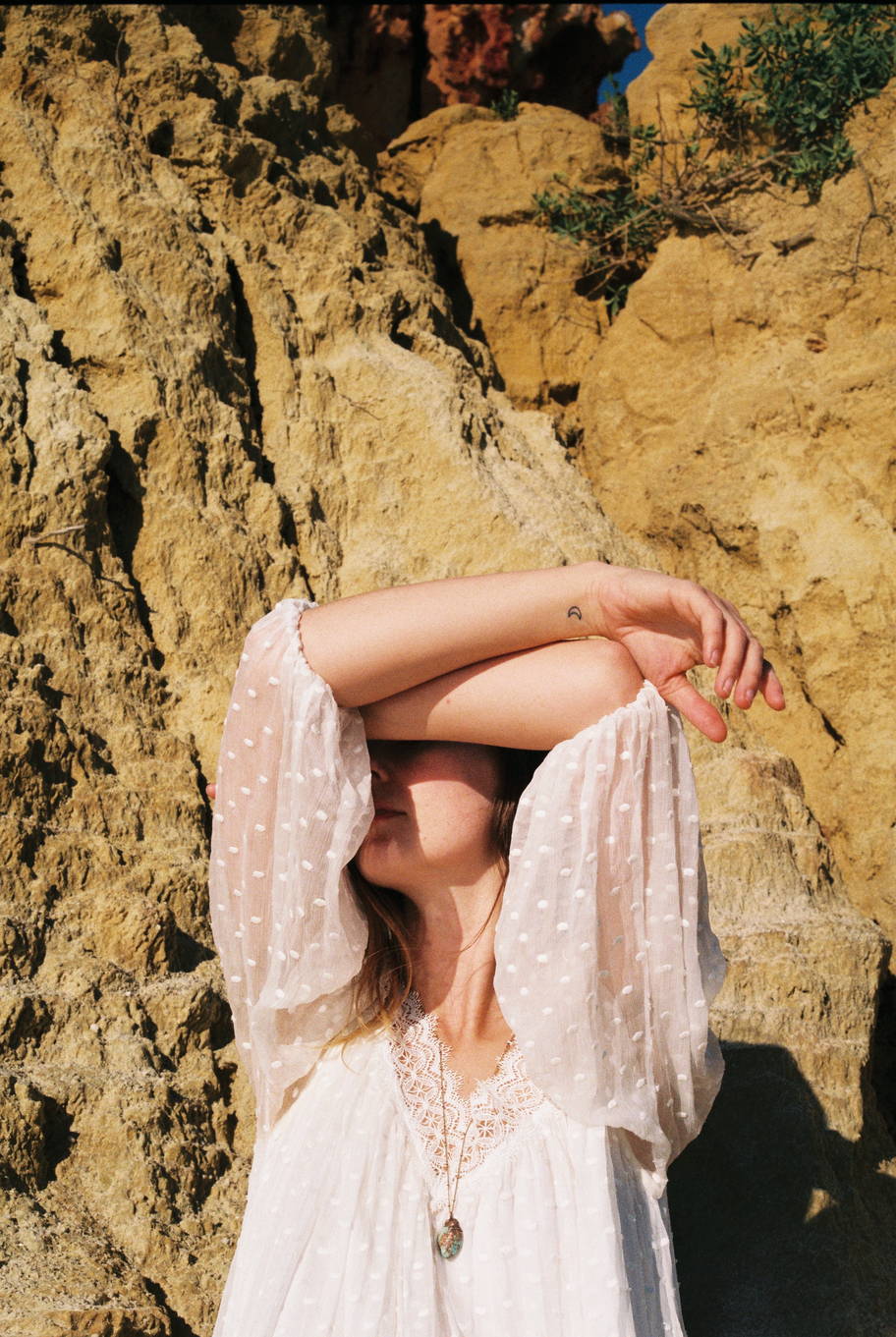 4: Get out of your head! Stop the same tape from playing over and over again, making you feel worse, and activey try to clear your mind. Do a "brain dump" where you write down everything you can think of for 10 minutes, just so it's not taking up brain space anymore. Or talk it out to yourself using the recording app on your phone- say everything you want to say, get all the worries and complaints and to-dos out and then- ahhh, release them.
Anxiety is coming up as a signal to show you something. Resisting it or holding it in is making you feel worse. Acknowledge your anxious thinking, express it in a positive way, and then MOVE ON- let it release it's grip on you!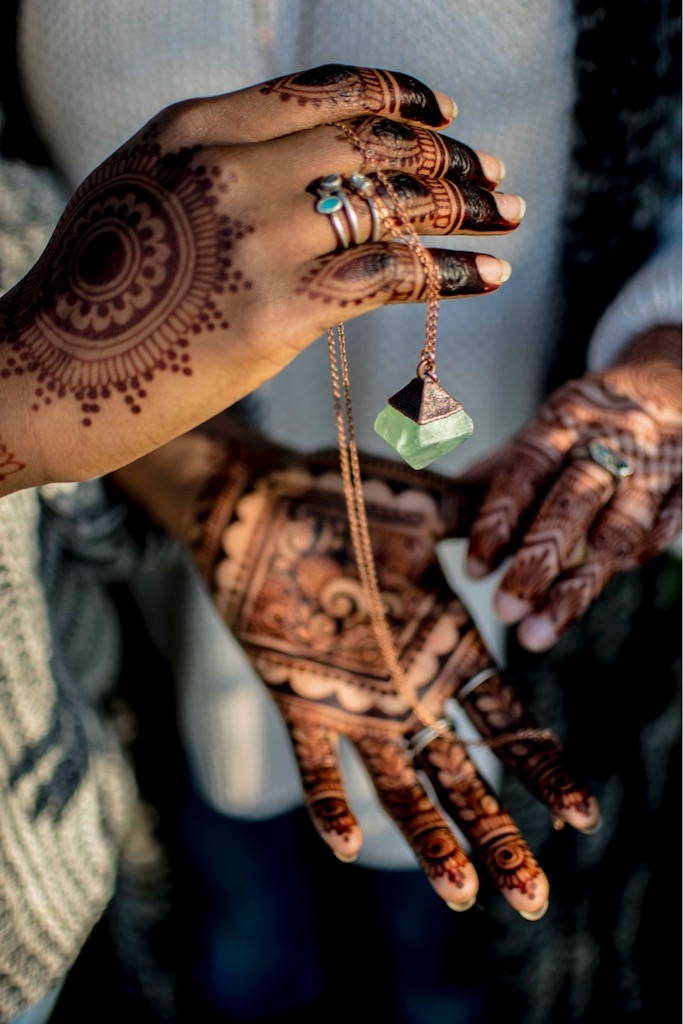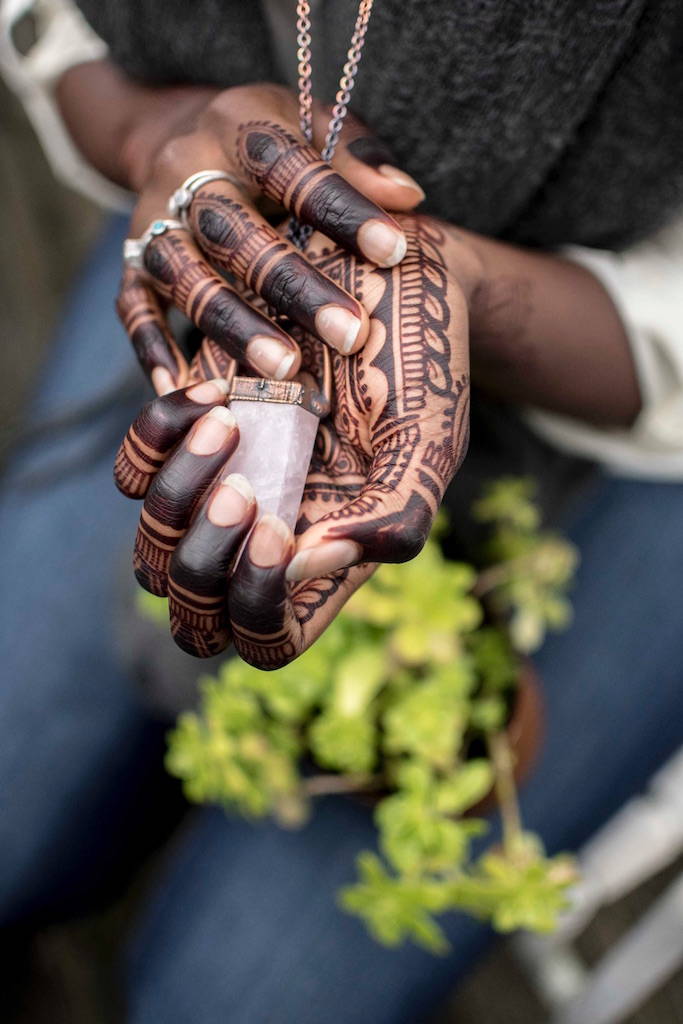 5: And of course, we love to use crystals to help ease anxiety! Crystals are subtle but potent transmitters and transformers of energy, and when you're feeling anxious, holding onto a favorite crystal in your non-dominant hand and taking some deep breaths is a super way to ground yourself and let the crystal work some magic on you.
Some favorites to help ease anxiety: Amethyst is incredibly nurturing, relaxing and soothing to your whole aura. Garnet is very grounding and helps root you back into feelings of safety and security. Opal can help you lower resistance and get back into the beautiful flow of life. Rose quartz gets you back into that loving feeling, for yourself and others. Citrine brings light and joy and can help shift your perspective towards what's brighter. And fluorite clears and clarifies mental fog and brings all your chakras into alignment.