emerald
Chemical Makeup: Be3Al2(SiO3)6
Crystalline structure: Hexagonal
Colors: Green--bluish green to slightly yellowish green
Hardness: 7.5 to 8
Localities: Colombia, Brazil, Afghanistan, Zambia & Zimbabwe                
Birthstone: May
Astrology: Represents the planet Mercury. Astrological birthstone for Taurus and lucky charm for Gemini.
Metaphysical Properties: Sensitivity, Loyalty
Emerald balances the heart chakra.
 
A stone of "successful love," encouraging you to fully commit yourself to your passion whether that is a creative or artistic pursuit, or a romantic relationship.
 
It opens, activates and stimulates the heart, allowing your true nature to shine forth into the world.
 
It quiets chaotic and disruptive emotional states and brings harmony to all areas of your life.
 
Assists in maintaining the easy, rhythmic breathing that is the gateway to deep meditative states and allows you to synthesize and share the internal wisdom accessed in these states.
 
Combines intelligence with discernment, so that it is clear and simple to make the choice of right action in every circumstance.
 
Treats disorders of the spine, lungs, heart and muscular system, soothes the eyes.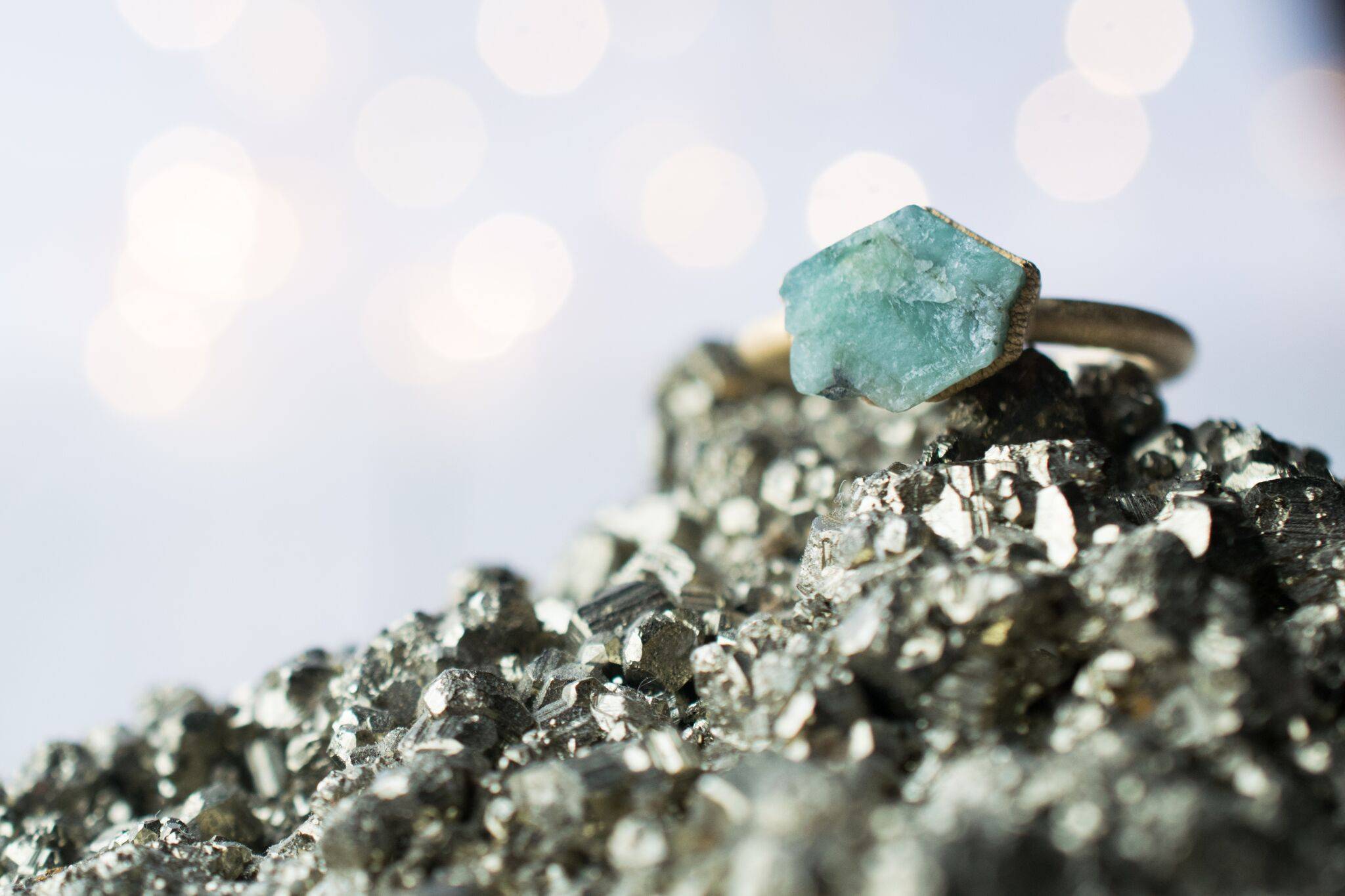 History: Emeralds were independently discovered and prized by ancient civilizations in South America, Africa
and Asia. They have maintained their extraordinary value for over 5,000 years, and are still today the highest grossing imported colored gemstone in the US.

Interesting facts: Emeralds are pleochroic gemstones, meaning they refract light twice (as opposed to singly refractive stones, like diamond or garnet) causing two different colors or depths of color to appear
depending on the angle observed from.
It is said that Nero would watch the gladiator games through emerald crystals because of their calming effect.